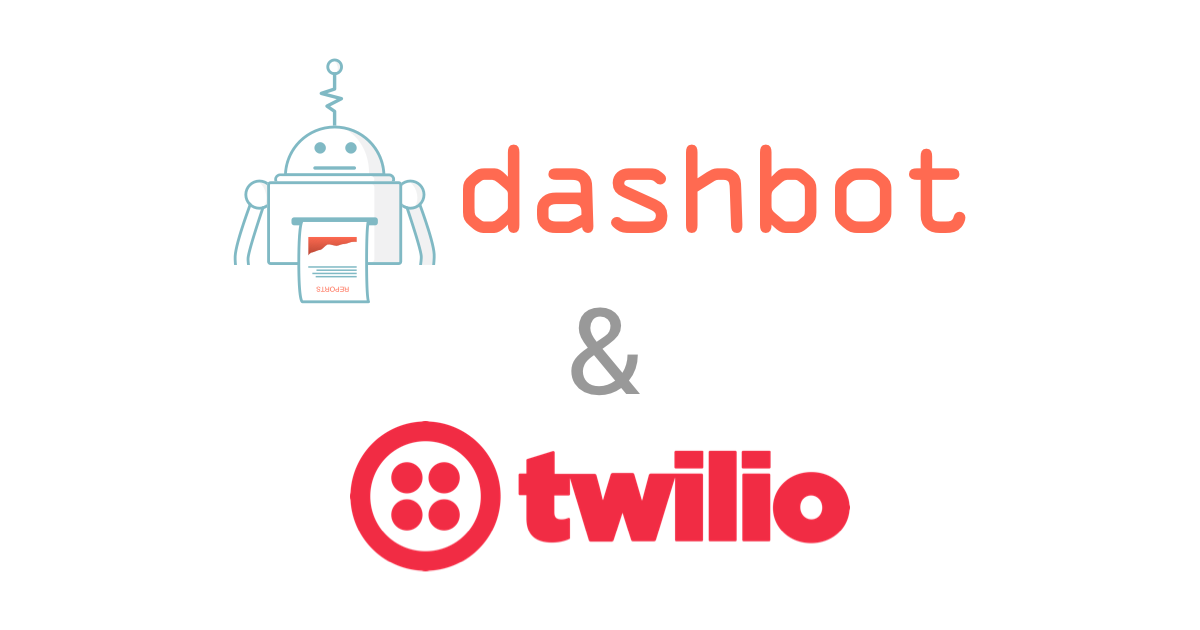 Dashbot, the leading analytics platform for conversational interfaces, announces an integration with Twilio's AutoPilot.
Twilio developers can now seamlessly add Dashbot support to their chatbots via a webhook integration.
Integration is easy
Developers can be up and running in minutes. Simply sign up for a Dashbot account, add a chatbot, and include our webhook in the settings on Twilio.
Follow the full instructions here and see the screen shot below.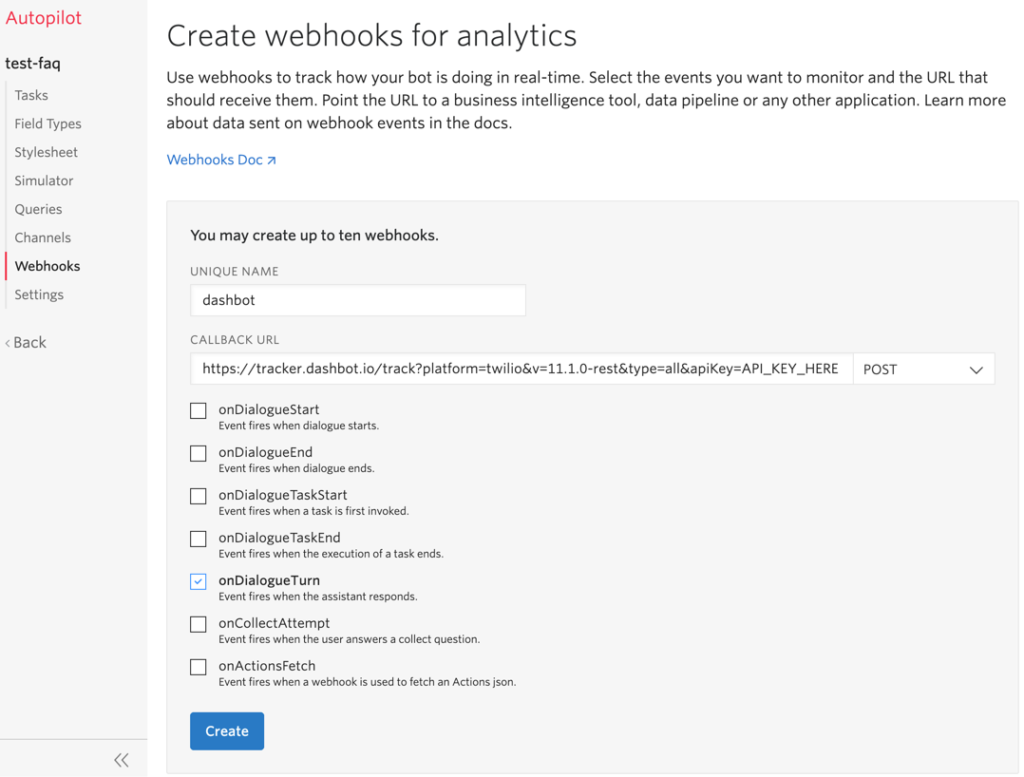 Data is sent to Dashbot in real time. Once the integration is complete, developers can immediately see the messages and interactions in the Live Firehose and Transcripts in the reports.
About Dashbot
Dashbot is an analytics platform for conversational interfaces that enables enterprises to increase engagement, satisfaction, and conversion through actionable insights and tools.
In addition to traditional metrics like engagement and retention, we provide chatbot specific analytics including NLP response effectiveness, sentiment analysis, conversation flows, and the full chat session transcripts.
We also have tools to take action on the data, like our NLP Optimization tools, Phrase Clustering, NLP Assessments, and Live Person Take Over of chat sessions.
We support Alexa, Google Assistant, Web Chat, SMS, Facebook Messenger, Slack, Twitter, Bixby, and any other conversational interface.